Board of Directors
ASAE FOUNDATION BOARD OF DIRECTORS
September 2017 – August 2018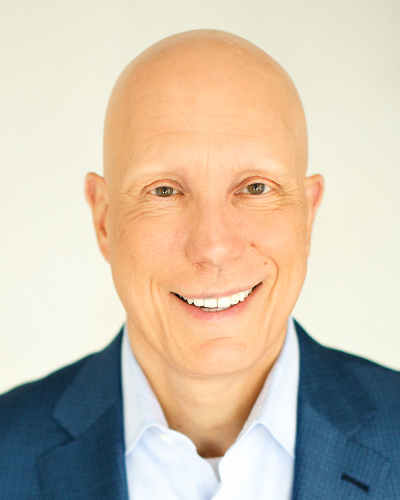 Chair*
Matthew R. Shay, CAE
President & CEO
Natl Retail Federation
1101 New York Avenue, NW
Suite 1200
Washington, DC 20005
Phone: 202-626-8167
Chair-elect, ASAE/Chair, ASAE Foundation*
Sal Martino, FASAE, CAE
Chief Executive Officer and Executive Director
Amer Soc of Radiologic Technologists
15000 Central Ave SE
Albuquerque, NM
87123-3909
Phone: 505-298-4500 ext.1259
Secretary-Treasurer*
Patricia V. Blake, FASAE, CAE
CEO
Amer Soc for Gastrointestinal Endoscopy
3300 Woodcreek Dr
Downers Grove, IL 60515
Phone: 630-570-5605
Immediate Past Chair of the Board
Scott D. Wiley, FASAE, CAE
President & CEO
The Ohio Soc of CPAs
4249 Easton Way
Suite 150
Columbus, OH 43219
Phone: 614-764-2727
Chair, ASAE Business Services Inc.
Paul Pomerantz, FASAE, CAE
CEO
Amer Soc of Anesthesiologists
1061 American Lane
Schaumburg, IL 60173
Phone: 847-825-5586
Ex Officio Officer
John H. Graham IV, FASAE, CAE
President and CEO
ASAE: The Ctr for Assn Leadership
1575 I Street NW
Washington, DC 20005
Phone: 202-626-2741
Board Member
Steven C. Anderson, IOM, CAE
President and Chief Executive Officer
Natl Assn of Chain Drug Stores Inc
1776 Wilson Blvd, Suite 200
Arlington, VA 22209
Phone: 703-549-3001
Board Member
Nat Bartholomew, CPA
Principal-In-Charge
CliftonLarsonAllen LLP
4250 North Fairfax Drive
#1020
Arlington, VA 22203
Phone: 703-825-2168
Board Member*
Debra S. BenAvram, FASAE, CAE
CEO
Amer Soc for Parenteral & Enteral Nutrition
10101 Grant Ave
Silver Spring, MD 20910
Phone: 301-587-6315
Board Member
Celia Trigo Besore, MBA, CAE
Vice President of Membership & Programs
The Monitoring Association
621 John Marshall Drive NE
Vienna, VA 22180
Phone: 703-242-4670
Board Member*
Stephen J. Caldeira
President and CEO
Consumer Specialty Products Assn
1667 K Street NW
Suite 300
Washington, DC 20006
Phone: 202-833-7302
Board Member
Vicki Deal-Williams, MA, FASAE, CAE
Chief Staff Officer for Multicultural Affairs
Amer Speech-Language-Hearing Assn
2200 Research Blvd #225
Rockville, MD 20850-3289
Phone: 301-296-5703
Board Member*
Steven C. Echard, IOM, CAE
Chief Executive Officer
Amer Assn for the Study of Liver Diseases
1001 N Fairfax St
Alexandria, VA 22314
Phone: 703-299-9766
Board Member*
David Gammel, CAE
Executive Director
Entomological Soc of America
3 Park Place, Suite 307
Annapolis, MD 21401-3722
Phone: 301-731-4535
Board Member*
Matt Loeb, CGEIT, FASAE, CAE
CEO
ISACA
3701 Algonquin Rd
Suite 1010
Rolling Meadows, IL 60008
Phone: 847-253-1545
Board Member
Kraig R. Naasz
President and CEO
Distilled Spirits Council of the United States Inc
1250 I St NW #400
Washington, DC
20005-3998
Phone: 202-628-3544
Board Member*
Thomas J. Noonan
President & CEO
Visit Austin
111 Congress Ave
Suite 700
Austin, TX 78701-4065
Phone: 512-583-7201
Board Member*
Lynda J. Patterson, FASAE, CAE
President and Owner
AMPED
22 North Carroll St #300
Madison, WI 53703
Phone: 608-251-5940
Board Member
Mark A. Rubin
Chief Executive Officer and Executive Vice President
Soc of Petroleum Engineers
222 Palisades Creek Dr
Richardson, TX 75080
Phone:
Board Member
Lakisha Ann Woods, CAE
Sr. VP & Chief Marketing Officer
Natl Assn of Home Builders
1201 15th St NW
Washington, DC 20005
Phone: 202-266-8221
General Counsel*
Jerald A. Jacobs, Esq.
Partner
Pillsbury Winthrop Shaw Pittman, LLP
1200 17th St NW
Washington, DC 20036
Phone: 202-663-8011
Staff Liaison*
Carole L. Murray, CAP-OM
Sr Dir, Exec & Board Ops
ASAE: The Ctr for Assn Leadership
1575 I Street NW
Washington, DC 20005
Phone: 202-626-2704
* All board members are ASAE Board members. Those with an asterisk are ASAE Foundation Board members as well.