John H. Graham IV, FASAE, CAE Diversity, Equity, and Inclusion Fund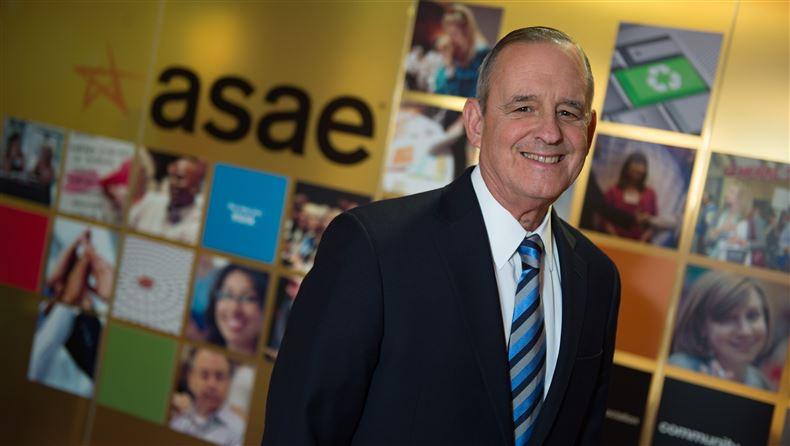 John H. Graham IV, FASAE, CAE Diversity, Equity, and Inclusion Fund
The John H. Graham IV, Diversity, Equity, and Inclusion Fund was established in 2020 by the ASAE Board of Directors with the support of ASAE Past Chairs and ASAE Fellows, in celebration of the life and legacy of John H. Graham IV, FASAE, CAE.
As ASAE President and Chief Executive Officer from 2003 to 2019, John was a transformational leader who guided, shaped, and elevated the work of associations, and he was committed to diversity and inclusion initiatives throughout his career.
The Fund currently is utilized to provides scholarship opportunities to association professionals to participate in ASAE's ReadyMe Program. The ReadyMe initiative provides a combination of virtual and in-person training components that will build resilient and adaptable leaders by unlocking essential traits and the career management acumen that are critical for advancement and success in association management.
Learn more about ASAE's ReadyMe Program
Apply For the John H. Graham IV Fund Scholarship
2023 Recipients
Jessica Bell, CIP
Jane Boateng
Lynette Bradley-Baker, Ph.D, CAE, R.PH.
Stephanie Bruno, CAE
Tiffany Byrd, MBA
Riki Davis
Lindsey Green, CAE
Michelle Kosobucki, CDEI
Denize Maldonado
Heather Maurer, MA, CAE
Jennifer Mehltretter, M.Ed
Vanita Murray, MDE
Michelle Navarro, MPH
Faith Pack,CDA
Shelly Strickland ,CIP
Latoya Tapscott
Shonzia Thompson, CAE, CMP
Beatrice Turner
Priscila Weeks
Kayla Wright, M.A, CAPM