Leadership Society
Individual Leadership Society Corporate Leadership Society
The ASAE Research Foundation Leadership Society recognizes consistent giving. Specifically, the Leadership Society recognizes individuals and organizations who pledge $25,000 or more to the foundation over eight years. These donors are our community leaders, supporting the work of the ASAE Research Foundation to advance association and nonprofit management.
Leadership Society tiers are:
Diamond: $100,000+
Sapphire: $75,000-$99,999
Ruby: $50,000-$74,999
Emerald: $25,000-$49,999
Leadership Society members receive all Platinum-level donor benefits.
---
Leadership Society - Individuals
2022-2023 Leadership Society Individual Donors – Fulfilled Commitment
Diamond Level
Ross E. Heller
Ruby Level
John H. Graham IV, FASAE, CAE
Rob Olcott, FASAE, CAE
Ruby Level
John H. Graham IV, FASAE, CAE
Rob Olcott, FASAE, CAE
Emerald Level
Patricia Blake, FASAE, CAE
Mariama Boney, CAE
Catherine Brown, FASAE, CAE
Barbara Byrd Keenan, FASAE, CAE
Mark Dorsey, MBA, FASAE, CAE
Matthew Gertzog, FASAE, CAE
Mark Golden, FASAE, CAE
John Graham, FASAE, CAE
Reginald Henry, CAE
Sheri Jacobs
Pamela Kaul
Kenneth Monroe
Louis Novick
Rob Olcott, CIMA, MA, FASAE, CAE
Peter O'Neil, FASAE, CAE
Norris Orms, FACHE, FASAE, CAE
Scott Oser
Paul Pomerantz, FASAE, CAE
Jeffry Raynes, FASAE, CAE
Richard Yep, FASAE, CAE
2022
Diamond Level
Ross E. Heller

Ruby Level
John H. Graham IV, FASAE, CAE
Rob Olcott, FASAE, CAE

Emerald Level
Lowell M. Aplebaum, FASAE, CAE
Carla K. Balakgie, FASAE, CAE
Nat Bartholomew, CPA
Peter J. Berry, CAE (Ret.)
Celia Trigo Besore, FASAE, CAE
Patricia V. Blake, FASAE, CAE
Shawn E. Boynes, FASAE, CAE
Catherine A. Brown, FASAE, CAE
Deborah Chin, CAE
John E. Courtney, Ph.D.
Neal J. Couture, CAE
David M. Coyne, CFRE
Thomas C. Dolan, Ph.D., FACHE, CAE
Pamela L. Donahoo, FASAE, CAE
Mark N. Dorsey, FASAE, CAE
Mitchell L. Dvorak, CAE
Gregory J. Fine, FASAE, CAE
Erin M. Fuller, FASAE, CAE
Elena Gerstmann, Ph.D, FASAE, CAE
Matthew Gertzog, FASAE, CAE
Mark J. Golden, FASAE, CAE
Richard B. Green, CASE, FASAE
Reginald J. Henry, CAE
Sheri L. Jacobs, FASAE, CAE
Pamela Kaul
Barbara Byrd Keenan, FASAE, CAE
Sharon H. Kneebone, FASAE, CAE
Kimberly A. Knight, MBA, CMP, CAE
Gary A. LaBranche, FASAE, CAE
Martha L. Liggett, Esq.
Matthew S. Loeb, CGEIT, FASAE, CAE
Robin Lokerman, CMM, FASAE
Tony Lorenz, CMM
Dawn M. Mancuso, MAM, FASAE, CAE
David S. Martin
Sal Martino, Ed.D., FASAE, CAE
Michelle Mason, FASAE, CAE
Trevor S. Mitchell, FASAE, CAE
Kenneth E. Monroe
Sharon E. Moss, Ph.D., CAE
Susan K. Neely
Louis Novick
Peter J. O'Neil, FASAE, CAE
Norris Orms, FACHE, FASAE, CAE
Scott D. Oser
Lynda J. Patterson, FASAE, CAE
Stephen E. Peeler, CFRE, FCEP
Paul Pomerantz, FASAE, CAE
Natasha L. Rankin, CAE
Jeffry W. Raynes, Fellow Emeritus, CAE
Susan R. Robertson, CAE
Elizabeth Santana, CAE
Jeffrey Shields, FASAE, CAE
Rhea M. Steele, FASAE, CAE
Sharon J. Swan, FASAE, CAE
Dawn M. Sweeney, Fellow Emeritus
Garet R. Turner, CAE
Scott D. Wiley, FASAE, CAE
Richard Yep, FASAE, CAE
James J. Zaniello, FASAE
2020
Lowell M. Aplebaum, FASAE, CAE
Carla K. Balakgie, FASAE, CAE
Nat Bartholomew, CPA
Peter J. Berry, CAE
Celia Besore, MBA, CAE
Suzanne Berry, MBA, CAE
Patricia Blake, FASAE, CAE
Shawn E. Boynes, FASAE, CAE
Catherine A. Brown, FASAE, CAE
Deborah Chin, CAE
John E. Courtney, Ph.D.
David M. Coyne, CFRE
Thomas C. Dolan, Ph.D., FACHE, FASAE
Pamela Donahoo, FASAE, CAE
Mark N. Dorsey, MBA, FASAE, CAE
Chuck Fazio
Gregory J. Fine, CAE
Erin M. Fuller, FASAE, CAE
Elena Gertsmann Ph.D., FASAE, CAE
Matthew Gertzog, FASAE, CAE
Mark J. Golden, FASAE, CAE
John H. Graham IV, FASAE, CAE
Richard Green, CASE, FASAE
Reginald J. Henry, CAE
Jerald Jacobs, Esq.
Pamela Kaul
Barbara Byrd Keenan, FASAE, CAE
Sharon H. Kneebone, IOM, CAE
Kimberly A. Knight, MBA, CMP, CAE
Gary A. LaBranche, FASAE, CAE
Martha Liggett, Esq.
Matt Loeb, FASAE, CGCAE
Robin Lokerman, CCM, FASAE
Tony Lorenz
Dawn M. Mancuso, MAM, FASAE, CAE
Sal Martino, FASAE, CAE
Trevor S. Mitchell, FASAE, CAE
Kenneth E. Monroe
Sharon E. Moss, Ph.D., CAE
Susan Neely, CAE
Ginger Nichols, FASAE, CAE
Louis Novick
Peter J. O'Neil, FASAE, CAE
R. Norris Orms, FACHE, FASAE, CAE
Scott D. Oser
Stephen E. Peeler, CFRE
Paul Pomerantz, FASAE, CAE
Natasha L. Rankin, CAE
Jeffry W. Raynes, FASAE, CAE
Susan R. Robertson, CAE
Jeffrey Shields, FASAE, CAE
Rhea Steele, CAE
Scott M. Steen, FASAE, CAE
Beth Surmont
Sharon J. Swan, FASAE, CAE
Dawn M. Sweeney, FASAE
Garet Turner, CAE, CMP
Jandie Smith Turner
Scott Wiley, FASAE, CAE
Richard Yep, FASAE, CAE
Jay Younger, FASAE
James J. Zaniello, FASAE
---
2019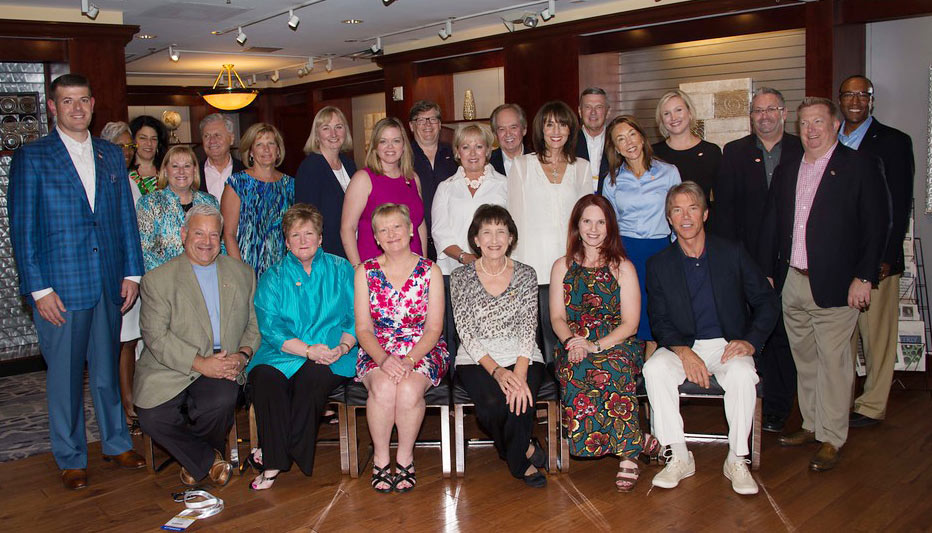 Top Row: Scott D. Wiley, FASAE, CAE, Ohio Society of CPAs; Jandie Smith Turner, Acuity Sports; Dawn M. Mancuso, MAM, FASAE, CA, Associations of Schools and Colleges of Optometry; Barbara Byrd Keenan, FASAE, CAE, Endocrine Society; Jerald A. Jacobs, Pillsbury Winthrop Shaw Pittman; Martha Liggett, Esq. American Society of Hematology; Kay Whalen, MBA, CAE, Executive Director Incorporated; Erin M. Fuller, FASAE, CAE, MCI USA; Mark N. Dorsey, MBA, FASAE, CAE, Construction Specifications Institute; Susan R. Robertson, CAE, ASAE: The Center for Association Leadership; Kenneth E. Monroe, Bostrom; Loretta Monterastelli DeLuca, FASAE, Delcor; William A. Good, CAE, National Roofing Contractors Association; Debbie King, Association Analytics; Melea Blaskovich, YourMembership; JP Guilbault, YourMembership; Peter J. O'Neil, FASAE, CAE, ASIS International; Stephen E. Peeler, ASAE: The Center for Association Leadership
Bottom Row: Richard B. Green, CASE, FASAE, Vetted Solutions; Catherine A. Brown, FASAE, CAE, John Wayne Cancer Foundation; Sharon J. Swan, FASAE, CAE, American Society for Clinical Pharmacology and Therapeutics; Pamela Hemann, FASAE, CAE, Association Management Services; Natasha L. Rankin, CAE, American Counseling Association; Rob Olcott, CIMA, MA, FASAE, CAE, ORION Investment Advisors
---
2018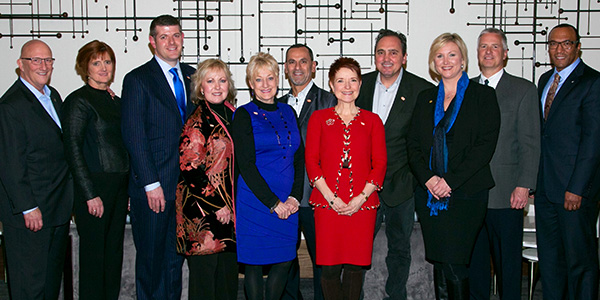 R. Norris Orms, FACHE, FASAE, CAE, HIMSS; Deborah Bowen, FACHE, FASAE, CAE, ACHE; Scott D. Wiley, FASAE, CAE, Ohio Society of CPAs; Susan R. Robertson, CAE, ASAE: The Center for Association Leadership; Patricia Blake FASAE, CAE, ASGE; Abe Eshkenazi, CSCP, FACHE, CPA, CAE, APICS; Carla Balakgie, FASAE, CAE, NAMA; Tony Lorenz, Bob.tv; Melea Blaskovich, YourMembership; Mark T. Engle, D.M., FASAE, CAE, AMC; Stephen E. Peeler, ASAE Foundation
---
2017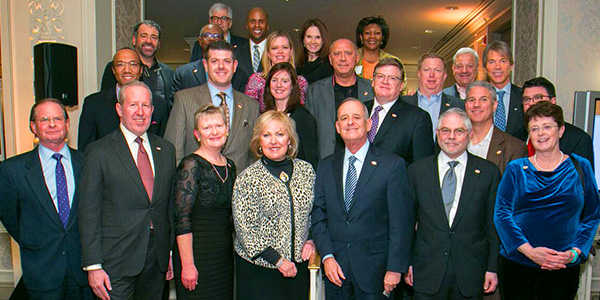 First Row:
Jefferson C. Glassie, FASAE, Whiteford, Taylor & Preston L.L.P.; Mark J. Golden, FASAE, CAE, National Society of Professional Engineers; Sharon J. Swan, FASAE, CAE, American Society for Clinical Pharmacology and Therapeutics; Susan R. Robertson, CAE, ASAE: The Center for Association Leadership; John H. Graham IV, FASAE, CAE, ASAE: The Center for Association Leadership; Louis Novick, Novick Group Inc; Eileen Johnson, Esq., Whiteford Taylor Preston LLP
Second Row:
Stephen E. Peeler, ASAE: The Center for Association Leadership; Scott D. Wiley, FASAE, CAE, Ohio Society of CPAs; Sheri L. Jacobs, FASAE, CAE, Avenue M Group LLC; Mark N. Dorsey, MBA, FASAE, CAE, Construction Specifications Institute; Scott D. Oser, Scott Oser Associates; James J. Zaniello, Vetted Solutions
Third Row:
Chuck Fazio, Chuck Fazio Media; Reginald J. Henry, CAE, ASAE: The Center for Association Leadership; Erin M. Fuller, FASAE, CAE, Coulter; Robin Lokerman, CCM, FASAE, MCI Group; Peter J. O'Neil, FASAE, CAE, American Industrial Hygiene Association; Rob Olcott, CIMA, MA, FASAE, CAE, ORION Investment Advisors
Fourth Row:
Paul Pomerantz, FASAE, CAE, American Society of Anesthesiologists; Shawn E. Boynes, FASAE, CAE, American Association of Anatomists; Natasha L. Rankin, CAE, American Counseling Association; Sharon E. Moss, Ph.D., CRA, CAE, ASAE: The Center for Association Leadership; Richard B. Green, CASE, FASAE, Vetted Solutions
---
2016
Front Row: Sheri L. Jacobs, FASAE, CAE, Avenue M Group; Elena Gerstmann Ph.D, FASAE, CAE, IEEE; John H. Graham IV, FASAE, CAE, ASAE; Sharon Kneebone, IOM, CAE, NSH; Barbara Byrd Keenan, FASAE, CAE, Endocrine Society; Patricia Blake FASAE, CAE, ASGE; Carla Balakgie, FASAE, CAE, NAMA; Sharon E. Moss, Ph.D., CRA, CAE, ASAE Foundation; Richard B. Green, CASE, FASAE, Vetted Solutions, Dawn M. Sweeney, FASAE, National Restaurant Association; Jeffry W. Raynes, FASAE, CAE, Jeffrey W. Raynes, LLC
Middle Row: R. Norris Orms, FACHE, FASAE, CAE, HIMSS; Beth Surmont, CMP, IEEE; Gary A. LaBranche FASAE, CAE, ACG; Mark N. Dorsey, MBA, FASAE, CAE, CSI; Peter J. O'Neil, FASAE, CAE, AIHA; Nikki Walker, MCI Group; Abe Eshkenazi, CSCP, FACHE, CPA, CAE, APICS; Susan R. Robertson, CAE, ASAE/ ASAE Foundation
Back Row: Richard Yep, FASAE, CAE, American Counseling Association; Gregory J. Fine, CAE, Turnaround Management Association; Nat Bartholomew, CPA, CliftonLarsonAllen; Scott D. Wiley, FASAE, CAE, Ohio Society of CPAs; James J. Zaniello, Vetted Solutions; Mark Vaughan, Atlanta Convention & Visitors Bureau; Tim McGill, Hargrove; Stephen E. Peeler, ASAE Foundation
---
2015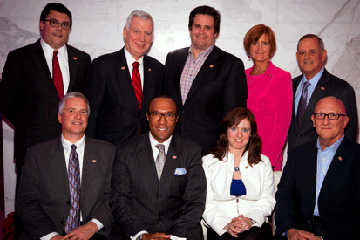 Top row:
James J. Zaniello, Vetted Solutions; Thomas. C. Dolan, Ph.D., FACHE, CAE; Gregory J. Fine, CAE, Turnaround Management Association; Deborah Bowen, FACHE, FASAE, CAE, ACHE; John H. Graham IV, FASAE, CAE, ASAE
Bottom row:
Mark T. Engle, D.M., FASAE, CAE, Association Management Center; Stephen E. Peeler, ASAE;
Sheri Jacobs, FASAE, CAE, Avenue M; R. Norris Orms, FACHE, FASAE, CAE, HIMSS
---
2014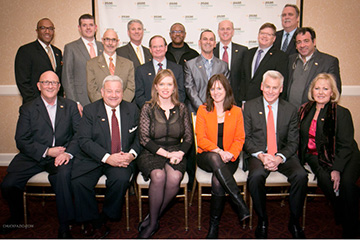 Top Row:
Stephen E. Peeler, ASAE Foundation; Scott D. Wiley, Ohio Society of CPAs; David Frick, MBA, Aptify; Scott D. Oser, Scott Oser Associates; Jefferson C. Glassie, FASAE, Whiteford, Taylor & Preston; Reginald J. Henry, CAE, ASAE; Tony Benedetto, National Association of Social Workers Assurance Services Inc; Abe Eshkenazi, CSCP, FACHE, CPA, CAE, APICS; Mark N. Dorsey, MBA, FASAE, CAE, American Snowsports Education Association; Vince Wesley, SunTrust; Chuck Fazio, Chuck Fazio Media
Bottom Row:
R. Norris Orms, FACHE, FASAE, CAE, HIMSS; Richard B. Green, CASE, FASAE, the RBG Group LLC; Erin M. Fuller, FASAE, CAE, Coulter; Sheri L. Jacobs, FASAE, CAE, Avenue M Group, Tim McGill, Hargrove Inc; Susan R. Robertson, CAE, ASAE/ ASAE Foundation