Turning an Association into a Mission-Centered Lab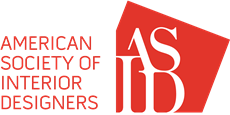 Americans spend lots of time at work and the vast majority of their lives indoors. To understand the impact of interior environments on people who inhabit them, the American Society of Interior Designers studied what happens when a workplace is designed for employee healthy and productivity.
The Challenge
Shelter has always been critical to human existence. According to the Environmental Protection Agency, Americans now spend on average 90 percent of their lives indoors— and 70 percent of that time is spent in the seated position. As our habits change, so must the environment in which we exist. According to Gallup Daily, 32percent of employees in the U nited States are engaged professionally— meaning they are involved in, enthusiastic about , and committed to their work and workplace. However, only 13 percent of employees across the world working for an organization report feeling engaged. When asked about their previous day of work, more than half (55percent ) of U.S. workers reported feeling stressed.
The American Society of Interior Designersposits that there is a correlation between the office environment and the health and productivity of the workforce , yet there was little empirical research to support this claim. To fill this research gap,ASID sought to make use of its own organization as a living laboratory.
The Approach
In May 2016, ASID moved into its new headquarters. It was to serve as an ideal laboratory to test the impacts that effects of specific interior design elements on their employees ' health and productivity, as well as the organization's operations. In preparation for the move, ASID built a research program to track the key return on investment (ROI) metrics and test the hypothesis that optimal office design was worth the investment and would improve employee welfare and productivity. ASID referenced guidelines from environment and health certification agencies , including t he U.S. Green Building Council (USGBC) which administers the Leadership in Energy and Environmental Design (LEED) certification, and t he International WELL Building Institute (IWBI) which developed the WELL Building Standards, to design the comprehensive research program. Design elements include d a real time dashboard to monitor and adjust air quality , circadian lighting system to mimic the natural solar cycle of the office location's latitude and longitude , biophilic design strategies such as desk terrariums to connect staff to nature , and high standards for health safety in the materials used.
ASID worked with three partners on the initiative: Innovative Workplace Institute, Cornell University, and Delos.Research instruments included staff interviews and surveys, as well as less common instruments such as socio-metric badges , which tracked movement and speech frequency during the study duration . These instruments were conducted at similar time periods before and after the headquarters moved. Gathering pre- and post-occupancy data allowed researchers to understand the impacts of the change.
ASID continues to buildupon its body of knowledge. It has equipped the office space with sensors to monitor the indoor environmental qualities of the office in real time and periodically implements research studies to track additional data for continuous improvement.
Outcomes
ASID headquarters is the first space in the world to achieve both LEED Platinum (v. 2009) and WELL Platinum (v.1) certifications , and the evidence the partners gathered showed that the environment did indeed affect staff. In addition to productivity, engagement , and retention gains, ASID showed that design resulted in a variety of positive effects :
Collaborative work increased by9%, with a 40% increase in the exchange of ideas.
Staff felt more supported and connected to the office and reported sleeping better at home .
Productivity increased 16%, yielding an estimated increase of $694,000 toASID's bottom line during the first year of occupancy.
Energy savings amounted to $7,636, 38.2 ton of coal not burned, and 72.9 ton of CO2 not emitted during the first 15 months of occupancy.
ASID estimates it will recoup its investment within the first five years of its 10-year lease.
Excitement over the data led to in-depth articles in trade magazines that were in turn referenced in the mainstream press. ASID was the cover story for Metropolis magazine and had in-depth articles written up in Facility Executive and Mindful magazines. The World Green Building Council selected ASID as one of the 11 best examples globally to show "The Business Case for Health and Wellbeing in Green Building" —it was the highest rated case study in the WGBC sample group.
The media campaign led to greater awareness, not only in interior design-related fields, but also across various other industries. CEOs of associations, architecture and design firms, manufacturers , and companies invested in the health and wellness of their employees requested tours of ASID's headquarters , which has become a showcase for best-in-class office design . Some of these CEOs then upgraded their buildings to replicate elements of ASID's office design. ASID believes that tens of thousands of workers have been impacted by new investments as a result of these engagements.


Impact
As U.S. workers spend more time inside and at work, optimal office environments present significant opportunities to improve the lives and welfare of workers. However, changes in office environments are not only beneficial to workers, but also present opportunities to improve an organization's return on investment and lower its negative impact on the environment. Due to the research conducted by ASID and its partners, as well as the media campaign that resulted, tens of thousands of workers are healthier, and many organizations are more successful than before.
"We believe there's a correlation between the built environment and the wellness and well-being of people . We now spend over 90% of the time indoors . We need the design of our spaces to support what our bodies need to thrive ." —Randy Fiser , CEO, ASID
References
Environmental Protection Agency, "Report on the Environment: Indoor Air Quality", https://www.epa.gov/report-environment/indoor-air-quality#note1
Mann, Annamarie and Jim Harter, "The Worldwide Employee Engagement Crisis," Gallup, January 7, 2016, https://www.gallup.com/workplace/236495/worldwide-employee-engagement-crisis.aspx
Ray, Julie, "Americans' Stress, Worry and Anger Intensified in 2018," Gallup, April 25, 2019, https://news.gallup.com/poll/249098/americans-stress-worry-anger-intensified-2018.aspx