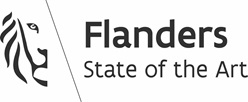 Sponsored by Visit Flanders.
Tuesday, October 19, 2021
2:00-3:00 PM ET
Strategically Managing Health and Wellness in A World Reshaped by COVID
Managing population health, especially in a world reshaped by COVID, requires new techniques to identify community health risks and the most effective, efficient community-health interventions. Hear how Lynette Bradley-Baker, Chair of ASAE's Healthcare Advisory Council and Senior Vice President of Public Affairs and Engagement at the American Association of Colleges of Pharmacy, and AACP made health and wellbeing an organization-wide strategic priority. And, health and wellbeing expert Brecht Buysschaert will share tips and tools to help your association and members incorporate health and wellness day-to-day.
Take part in the conversation with a LIVE Q&A following the presentation. Register here.
This discussion based on ASAE ForesightWorks drivers of change Population Health and A World Reshaped by COVID. For more information, or to get these resources, visit asaecenter.org/foresightworks.
Speakers:
Lynette Bradley-Baker, SVP, Public Affairs and Engagement, American Association of Colleges of Pharmacy, Chair, ASAE Healthcare Community
Brecht Buysschaert, Workplace Health & Wellbeing Expert, Springbok
Thursday, October 21, 2021
1:00-2:00 PM ET
Impacts of Automating Work and the New Workforce in A World Reshaped by COVID
Because of the pandemic, staffs have become leaner and as a result, organizations are seeking to automate work. The impacts of automation on work will vary based on the industry, workplace and occupations, however it will clearly transform work and affect workers at every level. Join Elizabeth George, member of ASAE's Tech Council and Director of Member Engagement and Chapter Development at The American Guild of Organists, as she facilitates a panel of experts to understand how the workforce has changed and what you can do to managing these changes.


Take part in the conversation with a LIVE Q&A following the presentation. Register here.

This discussion based on ASAE ForesightWorks drivers of change Automating Work, Empowering the New Workforce, and A World Reshaped by COVID. For more information, or to get these resources, visit asaecenter.org/foresightworks.

Facilitator:
Elizabeth George, Director of Member Engagement and Chapter Development, The American Guild of Organists, Member-ASAE Tech Council
  Speakers:
Rick Bawcum, CEO, CIMATRI, Member-ASAE Tech Council
John Baekelmans, Science and Technology Counselor, Flanders Investment & Trade (FIT)
These sessions are made possible through donations from our association community. To learn how you can support ASAE Research Foundation, visit: foundation.asaecenter.org/supporters